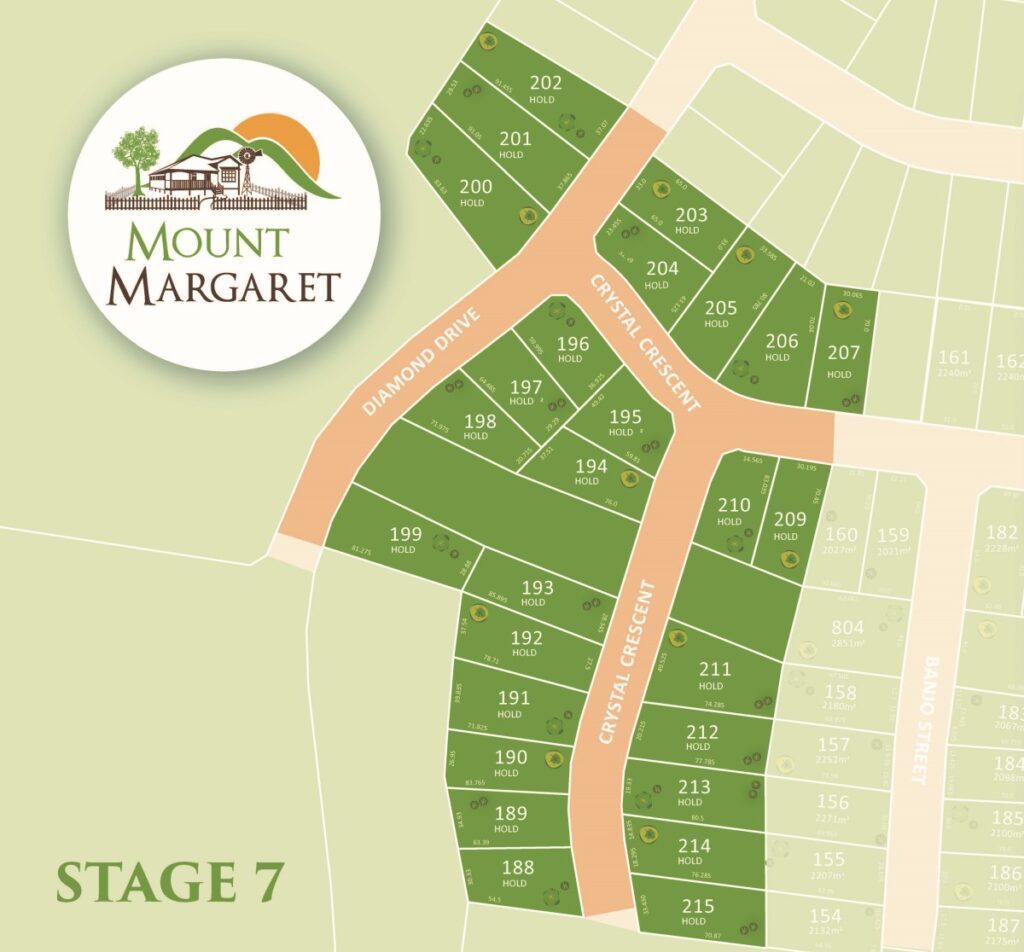 If you are looking to escape the feeling of being fenced in, contact our local team today.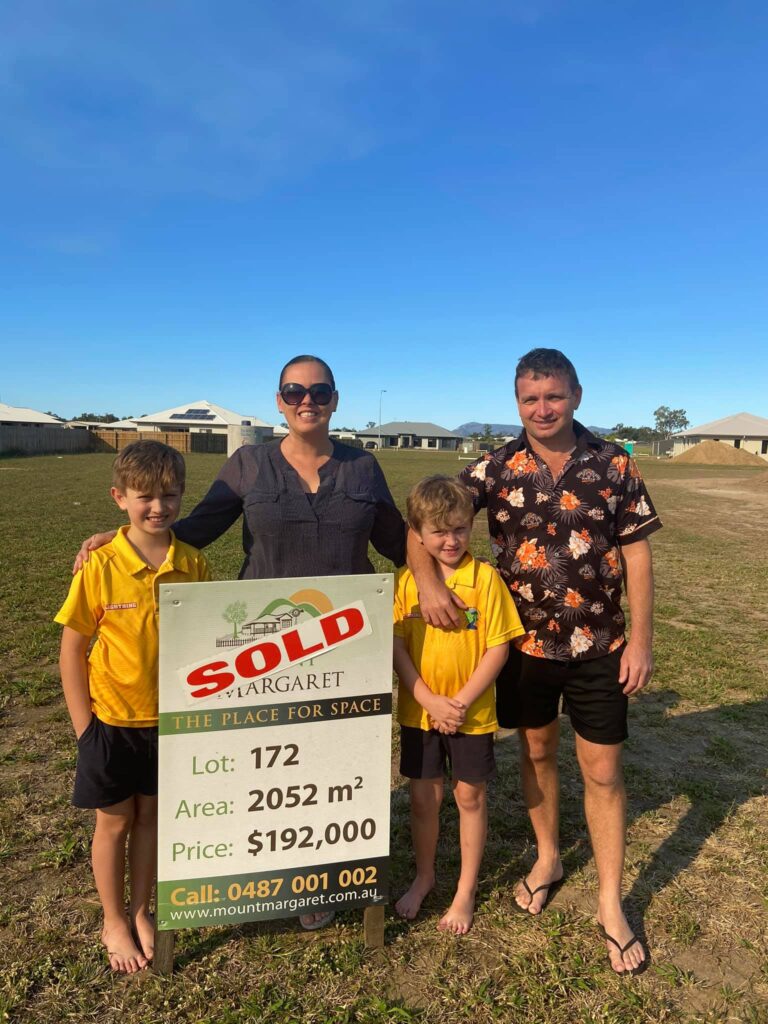 We moved to Townsville from Sydney earlier this year and had no intention of buying or building a house. That was until we were out driving one Sunday and came across Mount Margaret Estate. We instantly fell in love with the picturesque mountain surrounds, wide open spaces and easy access to explore the river. We have felt welcomed into the community ever since first meeting Rod and Rachel, and have even already met a few of our future neighbours. Our family can't wait to move in to our house later this year so we can call Mount Margaret our "forever home".
Melissa & Julian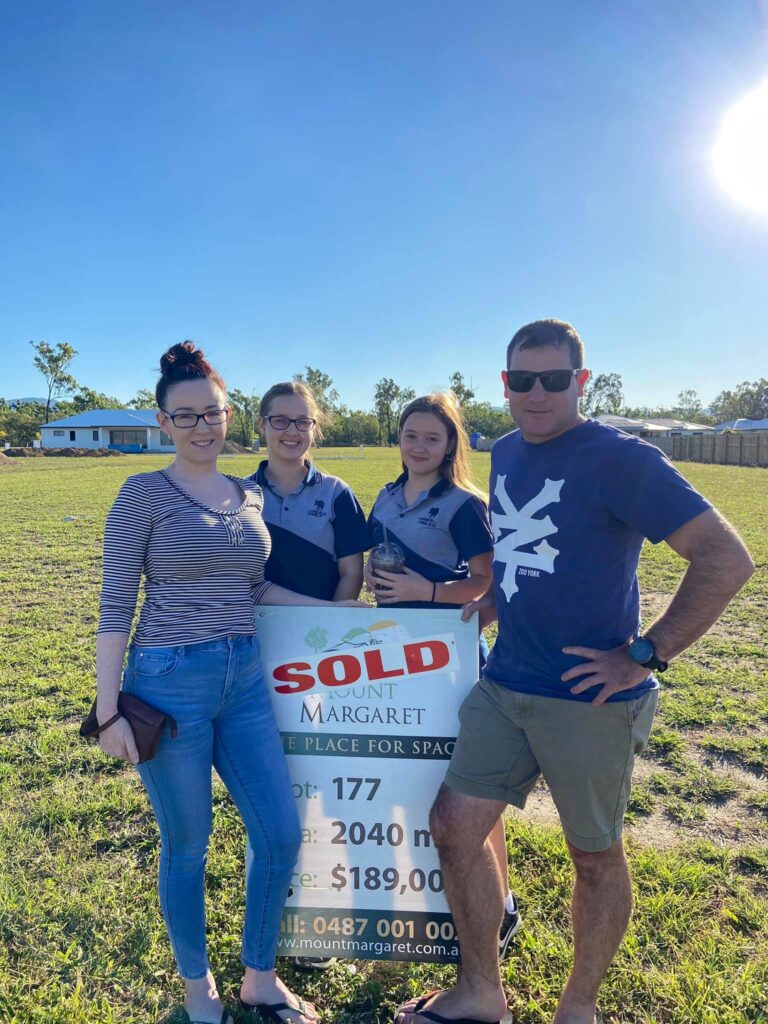 As soon as we drove into Mt Margaret we knew this is where we wanted to build our new home. It has a great vibe and mountainous views. It's far enough away from the hustle and bustle but close enough not to complain about 'going to the shops for milk'. Bigger blocks at great value for money. Rachel and Rod are amazing too. Couldn't be happier!
Sabina & Dain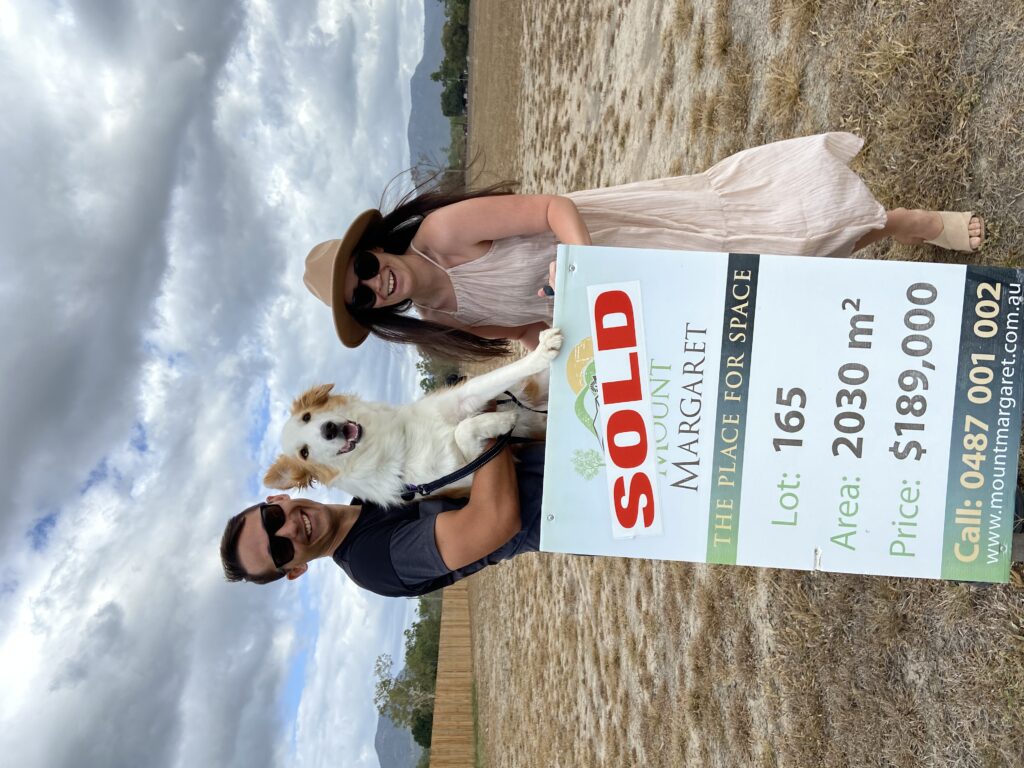 From the first time we visited Mount Margaret, we both fell in love with it. The landscape is an abundance of beauty and the community is everything we want for our future family. Now, knowing it's our place to call home forever, we love it even more. The land is so beautifully looked after and the staff who manage Mount Margaret are super friendly and easy to deal with. We can't wait to come home to Mount Margaret every day.
Matthew & Tanisha
We visited Mount Margaret because of the big blocks and as soon as we saw it we knew this is where we want to raise our family. Close enough to town for convenience but far enough away from the hustle and bustle. We're excited to see our new home come to life with New Home Solutions Queensland. Rachel has been a wonderful help in making sure the buying process has been a smooth one.
Jeff & Kristie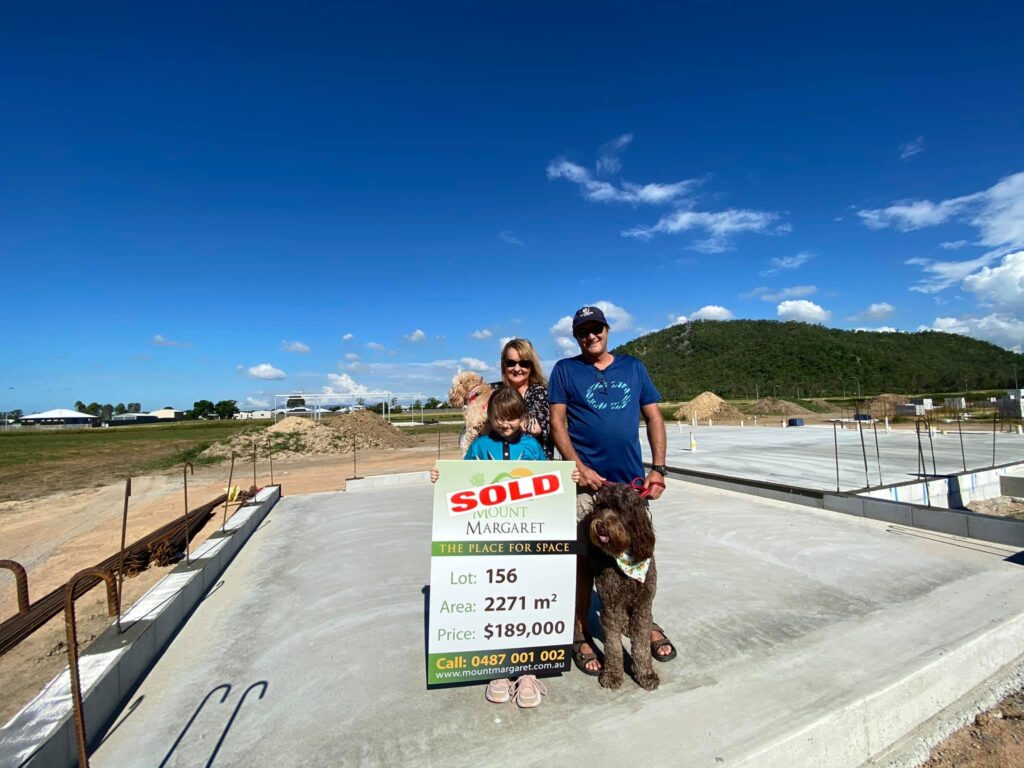 We decided to make the move to Mount Margaret for the open space & large blocks.Being only 10-15 min from the Willows, but also away from all hustle and bustle of the city. We chose Darryl Bogotto Constructions "Building Your Future" for the build of the house, we have been working closely with Darryl, Robyn and Marly to make this dream a reality. We also have a shed going up as the moment. We are very happy with the size of the block, and can not wait to see all the other houses in the street to be completed!
Mat & Sherryle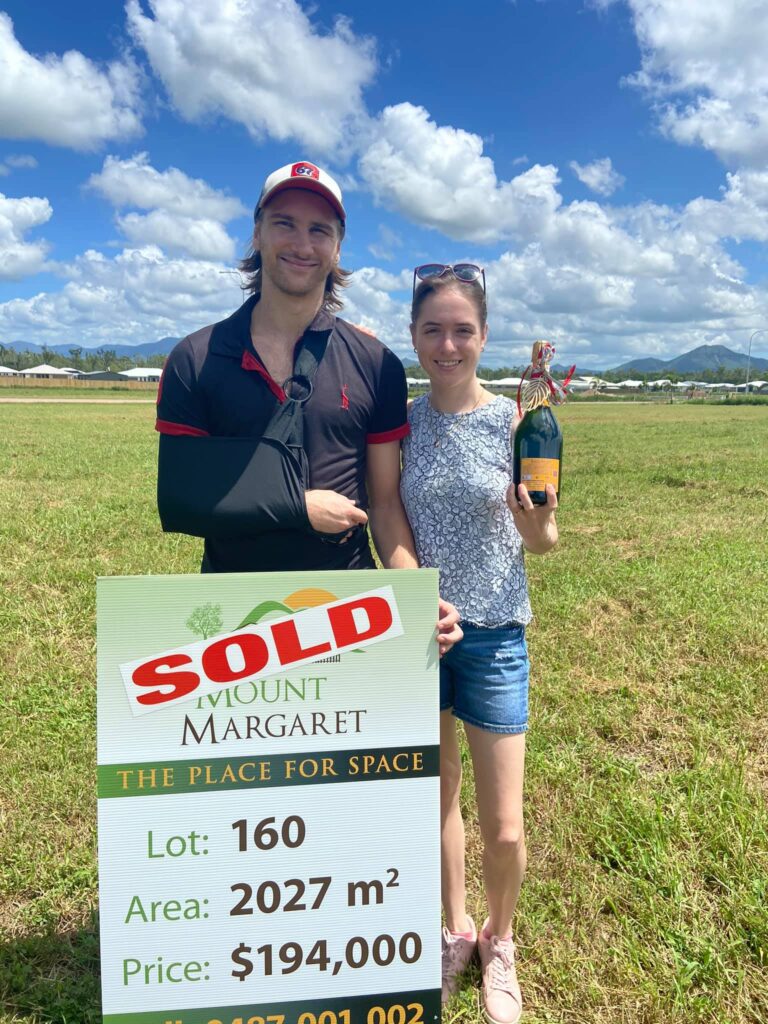 We were looking for somewhere with a little room, not too far for a daily commute and Mount Margaret ticked all the boxes. As soon as we saw the beautiful landscape where we wont be crammed in next to our neighbours we knew we wanted to call Mount Margaret home. Rachel was fantastic to work with and available whenever we had questions. We are excited to start the building process with Gedoun Property Group to see our home come to life.
Abri & Talia
BIG BLOCKS ARE BETTER
Big blocks are better, and all of the lots within Mount Margaret are larger than 2,000m2 so you can be sure to find a lot that will suit your new home in Townsville's Finest Dedicated Big Block Estate.
And, there will be no trouble trying to fit your family, a big house, pool and shed and room to grow in future. With prices equating to less than $80 per m2 for a bigger piece of Queensland, our value is unrivalled when you compare this to other Estates.
*NBN SERVICE IS ACTIVE IN OUR ESTATE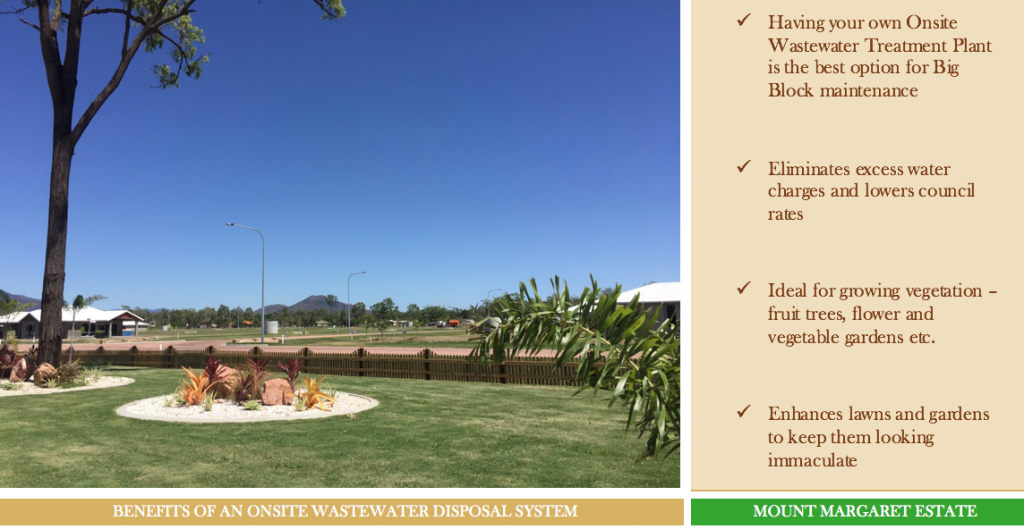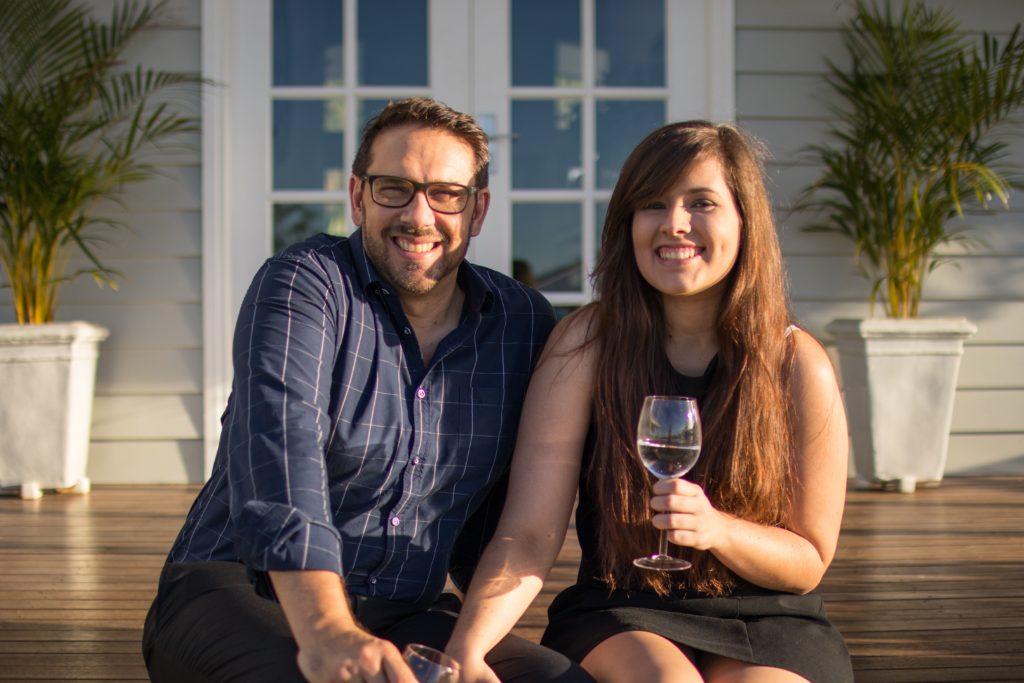 "Moving to Mount Margaret was the best decision we've ever made. The kids are happy & we've got the lifestyle we'd always hoped for. The value is impressive too."
Want more information? Complete the enquiry form below: